Welding, Grain Services, and Sprayer Parts in Audubon County, Iowa
Services like welding and steel construction are important services that should be handled by a professional. That is why Williams Welding in the Audubon County, IA area provides quality welding, grain bin and steel construction, grain handling equipment, and other similar services for you and your business. Our team is dedicated to making sure that all of the services that we provide for you are top notch. Our welding experts are always willing to take on projects of all sorts of types and sizes. We also have plenty of iron in stock to make sure that we are always ready for welding jobs.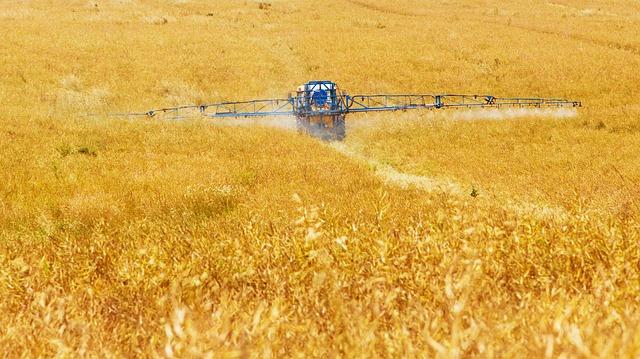 In addition to welding services, we provide a variety of agricultural sprayer parts that help keep your equipment in great shape to maximize profit. Some of the sprayer parts that we keep in stock include:
Transfer Pumps
Tips -Caps & Nozzle Bodies
Sprayer Wands
Tractor Pumps
Quick Couplers
Garden Hose Fittings
Manual and Electric Valves
15 & 25 Gallon Spray Tanks
If you are looking for any of these parts for your sprayer, contact us right away. We supply the parts and the professional repair solutions necessary to fix your sprayer all year long.
Welding and Sprayer Parts Solutions in Audubon County, IA
When the business was first started, it consisted of just one employee and a portable welding truck. Williams Welding has expanded greatly, and now consists of several skilled employees as well as a 80'x100' heated shop. This building means that not only can we house a large inventory of agricultural sprayer parts, but also that we can complete repair and welding jobs throughout the year, even in the wintertime. The new work space and inventory of parts means that we can handle all sorts of jobs no matter what time of year it is.
Our team specializes in grain handling equipment, grain bin construction, steel building construction, dryers, crane services, and more. This wide range of services means that we have everything you need to keep your farming operation in top shape. Whether you need a grain bin or dryer repaired or put in, or you need a new building put up, we can help you out. Our construction services help you expand your farm according to your needs, while our crane, welding, and sprayer repair services can help to keep problems from slowing you down.
Using brands like Banjo and Teejet allows us to ensure quality repairs that you can trust. Contact us today to learn more about what we offer for residents of Audubon, County, Iowa and to get in touch with one of our welding experts today.