Welding, Grain Services, and Sprayer Parts in Coon Rapids, Iowa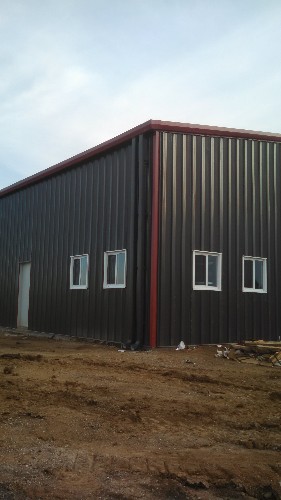 Here at Williams Welding, Inc. we don't only specialize in welding and welding repairs, but we also are experts in constructing steel buildings, grain bins, and grain handling equipment. We also own a sprayer parts shop with a large inventory in Hamlin, IA. We offer the best quality welding and grain services in Coon Rapids, IA and surrounding areas.
Our excellent reputation has caused our company to grow and expand over the years. In 2007, we built an 80x100' steel building so that we could continue to work on welding projects during the winter months. We are able to take on projects of any size and complexity as we have a large supply of iron. You can count on our top quality welding services!
Along with our incredible welding services, we also offer:
Grain bin construction
Grain handling equipment
Grain dryer construction and repair
Steel building construction
Crane services
Sprayer parts
Grain Bins in Coon Rapids, IA
Williams Welding offers grain bin services to farming operations in Coon Rapids, IA. Some of our grain services include: grain bin construction, grain bin repair, grain dryers and grain elevator repair. Let us take care of your grain bin construction from start to finish. We can level the site, pour in the base, and construct your new grain bin according to your specifications.
Here are some of the Sukup Grain Bin options that we offer:
Stiffened Farm Grain Bins
Non-Stiffened Farm Grain Bins
Medium-Duty Hopper Bins
Heavy-Duty Hopper Bins
Commercial Grain Bins
Million Bushel Bins
Is your grain bin in need of repair? If so, it is important to have repairs done right away. Grain bins that are damaged can allow an entrance for pests, insects, and water. These things can destroy your crops. Williams Welding can replace any broken parts of your grain bin, and we can repair malfunctioning parts as well. We have an on-hand supply of floor supports, flashing, spreaders, transitions, heaters, fans, nuts, bolts, you name it! Let us help you with all of your grain bin repair needs.
Sprayer Parts in Southwest Iowa
Our sprayer part shop is an important asset to our successful business. Our large inventory continues to grow as demands rise. Currently, we offer the following sprayer parts: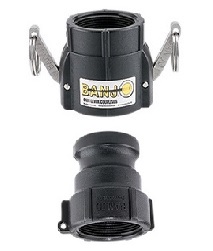 Tips, caps and nozzle bodies
Manual and electric valves
Quick couplers
Sprayer wands
Inductor, 15 & 25 gallon spray tanks
Manifold fittings
Garden hose fittings
Clear - Reinforced - EPDM - Enforcer - bumblebee hose in every size
We pride ourselves in using the best brands on the market, including:
FloJet
Raven
Ace Roto-Mold
Banjo
Teejet
Hypro
Our company is family owned and operated, and we place a high value on integrity and hard work. Williams Welding can give you the professional, personalized service that you as our customer deserve. Call us today to learn more about the services that we offer in Coon Rapids, IA. We look forward to hearing from you!