EPDM ENFORCER/BUMBLEBEE HOSE IN IOWA
Bumblebee is known for being crush resistant, light weight, and smooth bore constructions.  Each length includes a factory sealed leak resistant black vacuum cuff at each end.  The Bumblebee Hose is extremely flexible, full suction rated hose, even in sub zero temperatures.  Williams Welding Inc. of Iowa carries every size available in the BumbleBee hose line.
The EPDM "Enforcer" Suction/Pressure Hose has reinforced EPDM inside and polyethylene helix coil and is built with superior flexibility and durability with excellent chemical resistance.  The EPDM (ethylene propylene diene monomer) is a type of synthetic rubber, is an elastomer characterized by a wide range of application.  The main benefits to an EPDM hose is its outstanding heat, ozone, and weather resistance.
Why Choose Suction/Pressure Hose from Williams Welding in IA?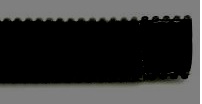 Our goal at Williams Welding Inc. is to be a great supplier of standard agricultural sprayer parts in Iowa, and hope to make parts easily available around Hamlin, Iowa. We are a short drive away from Carroll, Iowa, as well as Atlantic, Iowa. Stop in and check out our sprayer part inventory any time.  We are located in southwest Iowa, well worth the short drive and fast service. We also offer our customers the convenience of pulling their sprayer into our shop out of the cold to get it ready for the season.
We have an 80x100 heated shop that benefits the customers because they can pull their sprayer in to get it maintained all year round. We are proud to offer this service to our customers and will work around your evening or weekend breakdowns to get you going as soon as possible. For more information on the brands and specific sprayer products we sell, please don't hesitate to call us at any time. We appreciate your business!