Welding, Grain Services, & Sprayer Parts in Exira, Iowa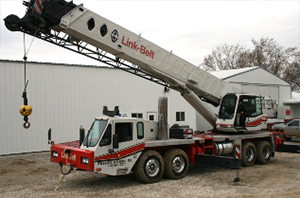 If you need welding work, sprayer parts or grain bin services in the Exira, IA area, Williams Welding, Inc is the right answer. We have an 80x100' heated shop that allows us to bring your sprayer right inside and work on it, regardless of the weather outside. We are also able to work on welding projects year round. By keeping a large inventory of iron on-hand, we can work on any project that comes our way, regardless of size or complexity. We guarantee our welding jobs to last.
Here is a list of some of the services we provide to our Exira customers:
Welding
Grain Bins
Crane Services
Sprayer Parts
Steel Buildings
Dryers
Grain Handling
For reliable service from a professional team of experts, contact Williams Welding, Inc. today. We look forward to helping you with all of your welding, sprayer and grain needs.
Grain Bins Exira, Iowa
We are proud to offer a wide variety of services for your Exira farming operation's grain bins. Our specialties include grain bin and elevator repair, new grain bin construction and grain dryer installation.
If you are in need of a new grain bin, Williams Welding, Inc. can handle the job from beginning to end. We'll level the site, pour the concrete base, then construct the new grain bin according to your specifications.
Our Sukup Grain Bins include:
Medium-Duty Hopper Bins
Heavy-Duty Hopper Bins
Stiffened Farm Grain Bins
Non-Stiffened Farm Grain Bins
Commercial Grain Bins
Million Bushel Bins
It is very important that you repair a damaged grain bin as soon as possible. Damaged bins can lead to ruined crops through the introduction of moisture, vermin and insects. We have the parts and know-how to replace any broken or missing parts on your grain bin. We stock spreaders, flashing, heaters, fans, supports and more!
Sprayer Parts for Exira, Iowa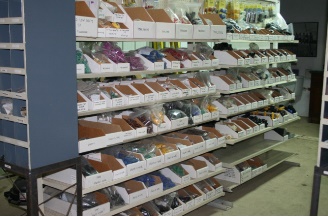 One of our services that has become invaluable to many of our Exira, IA customers is our large stock of sprayer parts. Our extensive inventory of parts ensures that we have the item you need for your sprayer. We are always adding to our inventory, so it's a good bet we have the part you need.
This is just a small sampling of the parts we have in stock:
Hose: Clear-Reinforced-EPDM-Enforcer-Bumblebee-in every size
Manifold Fittings
Quick Couplers
Tractor Pumps
Manual and Electrical Valves
Transfer Pumps
Garden Hose Fittings
Sprayer Wands
Inductor Spray Tanks
We have a good supply of 15 or 25 gallons spray tanks, also. We are proud to offer the following brands of sprayer parts:
Banjo
FloJet
Teejet
Ace
Raven
Hypro
Ace Roto-Mold
We are ready to help you with all of your welding and sprayer parts needs in Exira, IA. We also can provide you with other services including steel building construction, crane services, and grain handling.
We are a family-owned business located in Hamlin, Iowa, so we know the area and the people here. We work hard to maintain our outstanding reputation and look forward to you learning why we are so proud of it. We are devoted to customer service and giving you the attention your situation deserves. Please contact us today or stop by to learn more about we can do for you and your farm.