Welding, Grain Services, and Sprayer Parts in Glidden, Iowa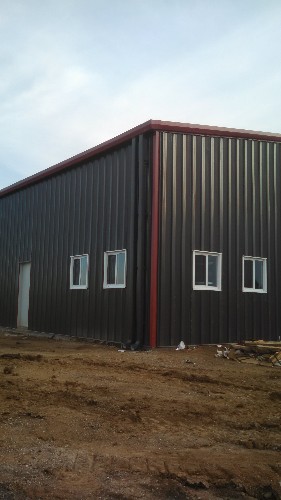 Williams Welding, Inc. offers not only welding and welding repairs, we also construct grain bins, grain handling equipment and steel buildings. We also have our own sprayer parts shop. We provide only the top sprayer parts, quality welding and top quality grain bin and steel building construction services in Glidden, Iowa.
We are a fast growing company due to our excellent reputation. We added an 80x100' steel building that allows us to work on our welding projects throughout the entire year. We have a large inventory of iron that allows us to take on projects of any size and complexity. Our welding services are guaranteed to last.
Not only do we provide our guaranteed welding services, but have added the following services:
Grain bins
Grain handling equipment
Grain dryer construction and repair
Steel building construction
Crane services
Sprayer parts
We have added an entire building that sprayers can be pulled into and plumbed throughout the year.
Welding Solutions and Sprayer Parts in Glidden, IA
An important service that we offer, in addition to welding, is our supply of sprayer parts. We have a large inventory that allows us to make sure that you get just the part that you need to repair your sprayer. As the demands rise, we continue to add to this inventory. Some of the sprayer parts the we supply include:
Garden hose fittings
Manual and electric valves
Quick couplers
Sprayer wands
Tips, caps and nozzle bodies
Manifold fittings
Inductor, 15 & 25 gallon spray tanks
Clear - Reinforced - EPDM - Enforcer - bumblebee hose in every size
Not only do we have a large inventory of sprayer parts, but we use only some of the best products in the industry for these sprayer parts. Some of the major brands we use are:
Banjo
Teejet
Raven
Ace Roto-Mold
Hypro
Ace
FloJet
Williams Welding, Inc. is located in Hamlin, Iowa. We can help you with any of your spray part needs or welding job in Glidden, Ia. We are a family owned and operated business and take pride in the outstanding reputation we have established. When you contact Williams Welding, Inc. for any of your welding needs or for any of the other services we offer, you will get the personalized service that you deserve. Contact us today!