WELDING, GRAIN SERVICES, AND SPRAYER PARTS IN IOWA
The team at Williams Welding is able to provide you with several great services that can help with all of your repair needs. If you have a farm and are in need of welding, sprayer parts or grain services, contact us right away. Do not let the name fool you - we do much more than just welding. Located in Hamlin, Iowa, we offer our professional services to several of the cities in Iowa near the Carroll and Atlantic areas.
Williams Welding originated as one single employee along with a portable welding truck. Over the past twenty years, we have grown to include a crew of six skilled employees as well as our own shop building.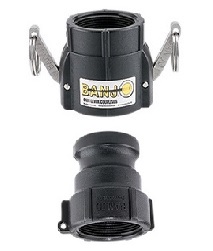 Not only do we offer welding services to fix the issues in your farm equipment in Iowa, but we also provide year round sprayer parts and repair services out of our heated 80x100' shop. Come in and have your sprayer repaired or plumbed no matter what time of the year it is or what the weather is like outside. You can also come in to check out our large inventory of sprayer tips, wands, and other parts. We carry major brands, including:
These are some of the brands that we offer when it comes to sprayer parts. Whether you are in need of sprayer wands, sprayer tips, nozzles, couplers, or more, we have just what you need. Give us a call or stop in today to learn more about our sprayer parts and services in Iowa.
Welding, Grain Handling, and More in Iowa from Williams Welding
Our heated workshop and large selection of iron allows us to complete all sorts of welding projects for our customers. We also have a press for sale and a supply of WEG motors for you to choose from. We will even build you a custom press to fit your needs.
Need more storage space for your grain? Williams Welding can take care of that by building you a reliable grain bin. We start by leveling the site and pouring the pad carefully to ensure that your grain bin foundation is solid enough to support the bin for years to come. Next, we build the bin itself to your unique specifications. We also repair existing grain bins to help you keep your operation running smoothly. Our team can install grain handling equipment as well - we take care of all of your grain service needs in Iowa.
For more information on what we do for your Iowa farm, contact us right away. We offer the best welding, sprayer parts and repair, crane services, and grain services, in the Carroll and Atlantic areas.