Welding, Grain Services, & Sprayer Parts in Kimballton, Iowa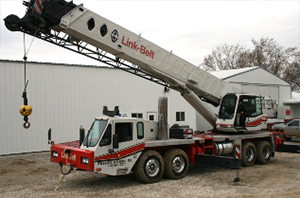 Williams Welding, Inc. offers the Kimballton, IA area much more than welding. We can also construct grain bins, grain handling equipment, and steel buildings. Additionally, we have a large inventory of sprayer parts, to fulfill any need you may have. We work hard to give you the best customer service experience we can and so we try to provide all the services you may need for your farm.
We started with one employee and a welding truck, now we operate out of an 80x100' heated building. This allows us to work on sprayers and welding projects throughout the year, regardless of the weather. We guarantee our welding projects to last and our large stock of iron ensures we have the right part for your job, regardless of size or complexity.
Other specialty services we provide are dryer repair, grain handling, crane services and steel building construction.
Welding Solutions & Sprayer Parts in Kimballton, IA
One of the services that our customers find most useful is our sprayer part warehouse. This extensive supply of parts allows us to provide you with the materials you need to get your sprayer back to running its best.
A small sampling of the parts we offer:
Tips, Caps & Nozzle Bodies
Quick Couplers
Tractor Pumps
Garden Hose Fittings
Sprayer Wands
Manual & Electrical Valves
Located in Hamlin, Iowa, Williams Welding is situated perfectly in the area and we have a lot of experience with the local agricultural industry. We are proud to offer sprayer part brands from Banjo, Hypro, and Raven. We also stock 15 and 25-gallon spray tanks along with sprayer nozzle bodies.
Grain Bins in Kimballton, Iowa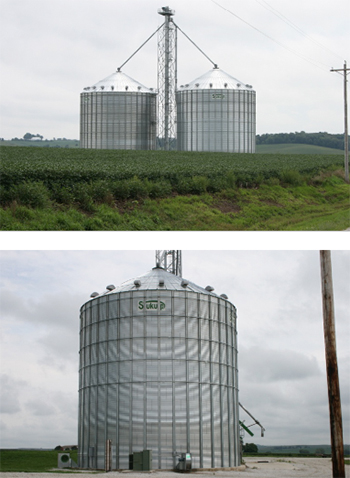 The professionals at Williams Welding, Inc. can help you with your grain bin needs. We can build them or repair them and help you with grain elevator repairs and grain dryers.
If you choose us to build your grain bin, know that we can complete the job from start to finish. We will level the site, pour the concrete base and build the new bin, just as you want it.
The following Sukup Grain Bins are available from us:
Commercial Grain Bins
Medium-Duty Hopper Bins
Million Bushel Bins
Heavy-Duty Hopper Bins
Non-Stiffened Farm Grain Bins
Stiffened Farm Grain Bins
If your farm's grain bins are in need of repair, be sure to call us as soon as possible. The longer you wait, the more insects, vermin, and moisture can enter, damaging your crops. We have the experts that can fix or replace any parts of your grain bin, quickly and correctly. We keep a large stock of flashing, spreaders, nuts & bolts, transitions, floor supports, fans and more on hand, ready for your repair call.