Welding, Grain Services, & Sprayer Parts in Manning, Iowa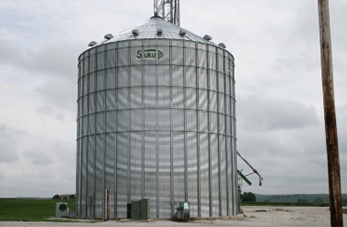 There is no room for sloppy work when it comes to welding and other services like steel construction and grain bin repair. Quality is vital to get you up and running. We want your farming operation to run smoothly, so we work hard to give you the best service in the Manning, Iowa area. Although "welding" is in our name, we offer a large variety of services, such as a sprayer parts warehouse, steel building construction and grain bin repair. We want to be your first call when it comes to grain handling or crane service. We know if you try us once, you'll be happy with your choice.
When Williams Welding started, we had one employee and a travelling welding truck. He would travel around Southwest Iowa, from farm to farm, performing a variety of tasks to help them out. Today, the number of employees has grown and we work out of an 80x100' steel building. This heated workshop allows us to work on welding projects or your sprayer anytime of the year, no matter what the weather is like outside.
Sprayer Parts in Manning, IA
The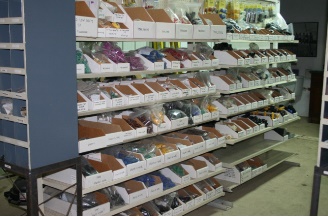 large selection of sprayer parts that Williams Welding has on-hand allows you to keep your downtime to a minimum. Here are a selection of just some of the parts we stock:
Sprayer Wands
Tips, Caps & Nozzle Bodies
Quick Couplers
Tractor Pumps
Garden Hose
Fittings Transfer Pumps
Manual & Electrical Valves
We are proud to offer parts from such manufacturers as Banjo and Teejet. Our shop isn't far from Manning, so stop by for all of your welding services, grain handling equipment, sprayer parts, crane services or grain bin repair.
Grain Bins, Manning, Iowa
We are proud to offer a variety of professional services for your Manning farm operation. Williams Welding offers grain elevator repair, grain bin repair, grain bin construction and grain dryers.
An additional perk of using Williams Welding for your new grain bin, is that we can handle the job from beginning to end. We will level the site, pour the concrete, and then build the bin. We offer a wide selection of Sukup Grain Bins:
Medium & Heavy Duty Hopper Bins
Million Bushel Bins
Commercial Grain Bins
Stiffened and Non-Stiffened Farm Grain Bins
Is your grain bin damaged? If so, give us a call as soon as you can. Our team of repair professionals will fix your bin quickly, keeping vermin, insects and moisture from damaging your grain. We have plenty of parts on-hand, such as flashing, nuts & bolts, floor supports, heaters, transitions, fans, spreaders and more.
Contact us today or stop in to learn more about all of the services we provide the Manning, IA area.