SPRAYER WANDS IN IOWA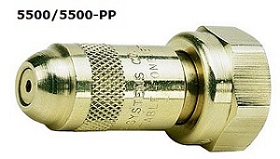 Williams Welding wants to serve their customers to the utmost; therefore, they have branched out to offer sprayer parts. We have an excellent inventory and a large variety of sprayer wands and sprayer parts on hand for your agricultural needs in Iowa.
Our inventory includes the following:
3/8" – 3" parts including manifold & quick coupler fittings
Inductor, 15 & 25 gallon spray tanks
Tips – Caps & Nozzle bodies
Spray wands
Manual and electric ball valves
Clear – reinforced - EPDM – Enforcer – Bumble-bee hose every size!
Quick couplers
Manifold fittings
Garden hose fitting
Types of Sprayer Wands for Businesses in Iowa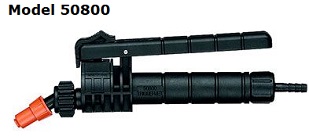 Williams Welding, Inc. is the number one choice for sprayer wand and sprayer parts in Iowa. Our sprayer wands are top quality, including brands like GunJet and Triggerjet, and Conejet adjustable spray tips.
GunJet Sprayer
The AA2 GunJet model is an excellent model for spot spraying, livestock spraying, and power washing at pressures from 30 to 800 psi. Spray tips are interchangeable orifice discs made of corrosion and erosion-resistant stainless steel.
The AA30 GunJet is a great model for all your spraying needs. It has a maximum pressure rating of 1,500 PSI, can handle liquid temperatures of up to 200 degrees, and the anti corrosion quality you expect.
TriggerJet Sprayer
Model 50800 is a light weight spray gun designed for use with back pack, canister or other low-pressure portable carriers. They are chemical resistant and durable.
The Model 22670 TriggerJet spray gun kit comes with the 22650 TriggerJet spray gun with an extension wand.
ConeJet Adjustable Spray Tips
Model 38720-PP offers adjustable spray from a solid stream to a hollow cone pattern. It is made of polypropylene for an excellent chemical resistant durability.
The models 5500 and 5500-PP are both available in polypropylene, an excellent chemical resistant material. The tips are adjustable as well.
Among the other products that we carry are TeeJet sprayer parts Iowa. These products are designed to give you the most efficient application possible. We have an 80 x 100 heated shop that customers can pull their sprayers into all year for servicing. We will also work around your evening or weekend breakdowns so that you can get back to your projects in a timely fashion.
Not only do we sell the spray wands for your needs, but we also carry all the parts and spray tanks you will need.
Why Choose Williams Welding for Sprayer Wands in Iowa?
Williams Welding Inc. is a family-owned grain handling and steel building construction business that is located in southwest Iowa. We started with one employee and one portable welder in 1993.
Our employees are reliable and confident kin their knowledge of the spray wands they sell and the parts required to keep them performing correctly. Call us any time to come in and see our selection of TeeJet sprayer parts Iowa and other kinds of sprayer parts. You won't find a better selection in Iowa.