Welding, Grain Services, & Sprayer Parts in Walnut, Iowa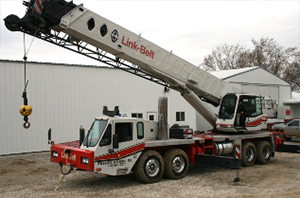 Williams Welding, Inc. is our name, but welding isn't all we do. We also provide expert service in steel building construction, grain handling equipment and grain bins and our sprayer parts shop is one of the biggest in the area. We are proud to offer our services and expertise to the Walnut, IA area.
We have worked hard to earn an excellent reputation, growing from one employee and a truck to now needing an 80x100' heated building. This steel building allows us to work on your sprayer or welding project regardless of what the weather is like outside. We want you to be up and running as soon as possible.
In addition to our welding services, we also offer:
Sprayer Parts
Grain Bin Construction
Crane Services
Grain Handling Equipment
Steel Building Construction
Grain Dryer Construction & Repair
Grain Bins in Walnut, IA
If you are in need of a new bin or your current one needs repairs, give Williams Welding a call. We also work with grain dryers and elevators. We can handle your new bin construction from start to finish: we'll level the ground, pour the base and construct the new steel bin.
We proudly offer the following Sukup Grain Bin options:
Stiffened and Non-Stiffened Farm Grain Bins
Medium and Heavy Duty Hopper Bins
Commercial Grain Bins
Million Bushel Bins
We can also help you if your grain bin is in need of repair. We can work on it quickly, lowering the chances of insects, pests and moisture contaminating your crops. We have the parts to replace or repair any broken items you may be dealing with. We keep a large stock of items such as nuts & bolts, floor supports, fans, flashing, heaters, spreaders and transitions. Let us be your first call for all of your grain bin repair needs.
Sprayer Parts in Walnut, Iowa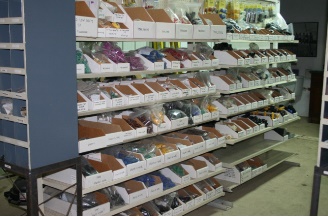 One of the best services we provide our customers is our sprayer part shop. We keep adding to our inventory as people request more parts. We currently offer the following sprayer parts:
Transfer Pumps Tips, Caps & Nozzle Bodies
Tractor Pumps
Manual & Electrical Valves
Clear-Reinforced-EPDM-Enforcer-Bumblebee Hose in every size
Quick Couplers
Garden Hose Fittings
Spray Wands
Manifold Fittings
15 & 25 Gallons Spray Tanks
We make sure to stock only the best brands, too:
FloJet
Hypro
Raven
Teejet
Ace Roto-Mold
Banjo
Williams Welding, Inc. is family owned and operated and we pride ourselves on our integrity and hard work. We will you the professional, personalized service we would for our own family. Call us or stop in today to learn more about the services we offer in Walnut, Iowa.