Welding, Grain Services and Sprayer Parts in Casey, Iowa
In addition to expert welding and welding repairs, we can also construct steel buildings, grain handling equipment and grain bins. We also have an extensive stock of sprayer parts. For the best in welding services, grain bin construction, and sprayer services in Casey, IA, Williams Welding, Inc. is your number one choice.
If you choose us, you can rest assured that you have the best service and expert knowledge at your disposal. Our reputation speaks for itself, but let us show you how we earned it. Our 80x100' heated building allows us to service your equipment and complete welding jobs year round, regardless of the weather. We make sure to have a large inventory of iron on hand, allowing us to complete your project no matter the size. We are proud of our welding services in Casey, IA.
In addition to our professional welding services, we offer the following services:
Crane Services
Dryers
Grain Handling
Sprayer Parts
Steel Building
Grain Bins in Casey, IA
We are proud to offer grain bin services to the farmers in the Casey, IA area. In addition to grain dryer and grain elevator repair, we also provide grain bin construction and repair. When you choose Williams Welding, Inc for your construction, you are choosing a company that will complete the project from start to finish. We level the site, pour the base and erect the new grain bin to your particular situation.
We can address all of your Sukup Grain Bin needs:
Medium and Heavy Duty Hopper Bins
Commercial Grain Bins
Stiffened and Non-Stiffened Farm Grain Bins
Million Bushel Bins
It is important to address any repair needs your grain bin may need. If your bin is damaged, insects, vermin and moisture can enter, ruining your crops. We can replace or repair any damaged part in your grain bin. We stock everything from nuts and bolts to fans to spreaders and more!
Sprayer Parts in Casey, IA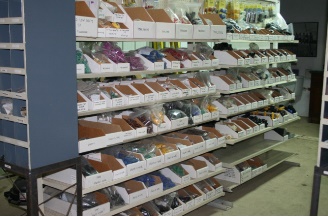 Williams Welding, Inc offers a very important service by offering a large array of sprayer parts. This extensive inventory allows you access to all the parts you need for repairing your sprayer, with as little downtime as possible. We currently stock the following items, but are always adding to our inventory:
Tips, caps and nozzle bodies
Manifold fittings
Garden hose fittings
Manual and electric valves
Quick couplers
Sprayer wands
Tractor pumps
Transfer pumps
Inductor, 15 & 25 gallon spray tanks
Clear-Reinforced-EPDM-Enforcer-Bumbleebee hose in every size
We use only the best brands on the sprayer market:
Banjo
Teejet
Hypro
Ace
FloJet
Raven
Ace Roto-Mold
We are a family owned and operated business located in Hamlin, IA. Williams Welding, Inc. will give you personalized service, just like we would expect for friends and family. We are proud of our work and stand behind every project, big or small. We look forward to working with you, so give us a call today.