Welding, Grain Services, & Sprayer Parts in Irwin, Iowa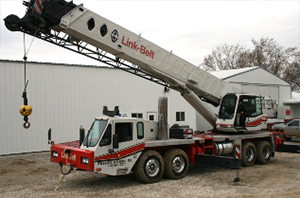 Williams Welding, Inc. offers many services to the Irwin, IA area including construction of steel buildings, grain buildings, and grain handling equipment, in addition to welding and welding repairs. We also own a large sprayer parts shop, stocked full of the parts you need, even hard to find ones. We are proud to provide the best sprayer, welding and grain bin service in the Irwin area.
As Williams Welding grew, we knew we had to do something to accommodate all of our valuable customers. So, we built a new 80x100' heated building. (We build steel buildings, so this was an easy decision!) We are now able to work on your sprayer or complete welding projects no matter what is going on outside. Speaking of welding, we have a large stock of iron on-hand, allowing us to take on any project no matter the size or complexity. You can rely on Williams Welding to handle your welding needs professionally.
Aside from welding, we offer the following services:
Dryers Grain Handling
Sprayer Parts
Steel Buildings
Grain Bins
Crane Services
Grain Bins
Grain Bins for Irwin, IA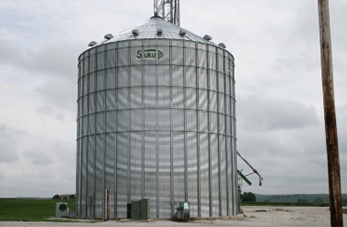 If you're a farmer in Irwin, you should take advantage of our grain bin services. We can construct grain bins and grain dryers and repair your grain elevator and grain bin. If you choose us for your grain bin construction, you can rest easy, knowing we are handling the job from start to finish. We will level the site, pour the concrete base and build your bin to your specifications and you will know the job was done right and done the way you wanted.
Williams Welding, Inc. offers the following Sukup Grain Bin options:
Non-Stiffened and Stiffened Farm Grain Bins
Commercial Grain Bins
Medium-Duty and Heavy-Duty Hopper
Bins Million Bushel Bins
If you are in need of grain bin repairing, call our team of professionals as soon as possible. A damaged grain bin can allow vermin, moisture, and insects to invade your bin and ruin your grain or other crops. We have the parts and expertise to repair any broken part on your grain bin. We stock heaters, spreaders, fans, transitions, floor supports, flashing, and nuts and bolts.
Sprayer Parts in Irwin, IA
One service we provide that our customers really value is our sprayer part inventory. Our large stock of parts allows us to provide you with any part you may need to repair your sprayer. We are constantly increasing our inventory, ensuring we have the specific part you need.
Here is a small list of the parts we offer:
Tips, Caps and Nozzle Bodies
Manifold Fittings
Inductor Tanks-15 & 25 gallon
Garden Hose Fittings
Transfer Pumps
Manual & Electrical Valves
Tractor Pumps
Quick Couplers
Sprayer Wands
Not only do we have a lot of parts, but we have them by the best brands:
Ace Roto-Mold
Banjo
Raven
Teejet
Flojet
Hypro
Ace
A family-owned and operated business, Williams Welding, Inc. is located in Hamlin, Iowa, so we know the area and the agricultural industry. We'll treat you like one of the family and give you the personalized attention you deserve.
Call
us today or stop in and learn more about all of the services we have to offer the Irwin, Iowa area. We look forward to working with you!