Welding, Grain Services, and Sprayer Parts in Atlantic, Iowa
Here at Williams Welding, Inc., we offer much more than just welding, In addition to welding repairs, we also construct grain bins, grain handling equipment, and steel buildings, and we even have our own sprayer parts shop. Our number one goal is to make sure that you are satisfied with our services. That is why we provide only the top quality welding, sprayer parts, and grain bin or steel building construction services for residents of the Atlantic, Iowa area.
Starting with one employee and a portable welding truck, we have now expanded enough to add an 80x100' steel building that allows us to work on welding projects all year round. We provide professional welding services that are guaranteed to last, and we have an large inventory of iron that allows us to take on projects of nearly any size and complexity.
We have also added a variety of other items to our list of services, including grain bin, grain handling equipment, and grain dryer construction and repair; steel building construction; crane services; and sprayer parts. We even have an entire building that sprayers can be pulled into and plumbed throughout the year.
Welding Solutions and Sprayer Parts in Atlantic, IA
One of the most important services that we offer in addition to welding is our supply of sprayer parts. Our large inventory allows us to make sure that you get just the part that you need to repair your sprayer. We continue to add to this inventory to keep up with new demands. Some of the parts we supply include: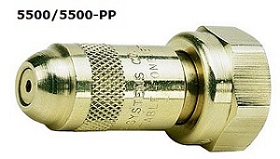 Located in Hamlin, Iowa, we are only a short drive away from Atlantic, IA for a great variety of sprayer parts from quality brands such as Banjo and Hypro. No matter what type of spray part you are looking for or what type of welding job you need completed, we can help you out.
All of the services that we supply for customers in the Atlantic, Iowa area are top notch. If you are in need of sprayer parts, welding, grain bin construction, or various other repair services and live near the city of Atlantic, contact Williams Welding right away.