Welding, Grain Services, & Sprayer Parts in Audubon, Iowa
Here at Williams Welding, Inc., we offer much more than just welding. In addition to our welding services, we also construct grain bins, grain handling equipment, and steel buildings. We also have our own sprayer parts shop. Our goal is customer satisfaction, which is why we provide so many quality services.
Our company had the humble beginning of one employee and a portable welding truck. Now, we have expanded enough to add an 80x100' steel building that allows us to work on welding projects throughout the whole year! Our professional welding services are guaranteed to last, and we have an large inventory of iron that enables us to take on large and complex projects. For the convenience of our customers, Williams Welding has a building that your sprayer can be pulled into and plumbed throughout the year.
Some of our specialty services include: dryer repair, steel building construction, and professional welding services and repair. We are your experts for grain handling Iowa and crane service Iowa.
Welding Solutions & Sprayer Parts in Audubon, IA
One of our most important services besides welding is sprayer part inventory. Our large supply of parts allows us to ensure that you get the materials you need to make the correct repairs to your sprayer. Some of our parts include: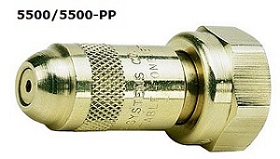 Williams Welding is located in Hamlin, Iowa, which is only a short drive away from Atlantic, IA and Carroll, IA. We are your Banjo sprayer parts Iowa supplier, and we also offer other quality brands such as Hypro and Raven. If you are looking for 25 gallon spray tanks Iowa, or sprayer nozzle bodies Iowa, we can help you out.
Grain Bins Southwest Iowa
Williams Welding, Inc. has a highly trained team that provides a variety of services for your farming operation's grain bins. We are experts in new grain bin construction, grain elevator repair, grain dryers, and all types of grain bin repair.
If you are wanting a new grain bin for your farm, call Williams Welding to take care of it from start to finish. We are able to level the site, pour in the base, and build a new grain bin according to your specifications. We provide the following Sukup Grain Bins:
Medium-Duty Hopper Bins
Heavy-Duty Hopper Bins
Stiffened Farm Grain Bins
Non-Stiffened Farm Grain Bins
Million Bushel Bins
Commercial Grain Bins
If your grain bin is in need of repair, be sure to get it taken care of as soon as you can. If your grain bin remains damaged, moisture and pests may be able to enter. Both these things can destroy your crops and cause you a lot of loss. Here at Williams Welding, we can replace any broken or dysfunctional parts of your grain bin. We have the following parts readily available: spreaders, transitions, heaters, fans, floor supports, bolts, nuts, flashing, and more! Call us today to learn more about the services we offer. We look forward to helping you!