Welding, Grain Services, and Sprayer Parts in Carroll, Iowa
Quality counts when it comes to services like welding, steel construction, and sprayer or other equipment parts. That is why the team at Williams Welding, Inc. is dedicated to providing the best welding services in the Carroll, Iowa area. However, welding is not the only service that we provide. We also specialize in grain bin and steel building construction and repair, grain handling equipment, sprayer parts, and more. While providing all of these services, we focus on customer service to make sure that you are completely satisfied with all of the work we complete.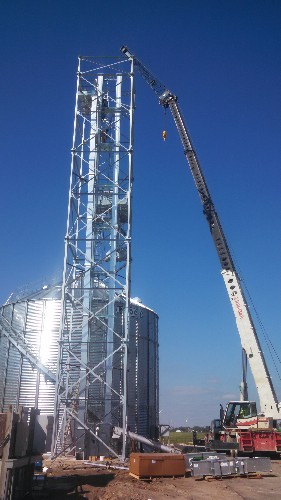 Originally, Williams Welding consisted of a single employee and a portable welding truck that travelled around to do welding jobs on various farms. Now, the business consists of multiple employees working out of a 80x100' heated workshop that allows us to complete welding projects year round. Having a shop also allows us to offer a large inventory of various sprayer parts and a place to work on sprayers no matter what season it is. No matter what time of the year it is, Williams Welding can help with all of your spray parts supply, grain service, and welding needs.
We offer welding services that are reliable and long-lasting, giving you the peace of mind that you need to focus on running your business. We also provide you with a wide range of different products for sprayer repair and grain services.
Welding Solutions and Sprayer Parts in Carroll, IA
Williams Welding offers several services in addition to just welding. One of these services is sprayer parts supply. Having our own 80x100' steel building allows us to carry a wide inventory of sprayer parts that we are constantly expanding. The parts that we stock include:
We carry these and more sprayer parts from top name brands like Banjo and Teejet to help take care of your individual needs. Our location in Hamlin, Iowa means that we are not far from Carroll, IA. If you live in this area and are in need of professional welding services, sprayer parts, crane services, or grain bin and handling equipment construction or repair, come to Williams Welding.
Contact us right away to learn more about how we can improve the equipment on your farm. Williams Welding is happy to provide quality services for the Carroll, Iowa area.